The poster of Pakistani film and TV actress Mehwish Hayat's new film 'Chhalawa' emerged on Instagram recently, which looked suspiciously similar to something fans had seen before.
The poster, which shows Hayat in a black top and heavy-embroidered pink lehnga(skirt), seems quite similar to the poster of Sonam Kapoor's film 'Dolly ki Doli' from 2015.
In the Bollywood film's poster, Sonam is wearing a black jacket and a blue lehnga. Not only that Sonam Kapoor is wearing bangles and joggers as well.
In the poster featuring Mehwish Hayat, she can also be seen sitting in a somewhat similar pose and sporting bangles and joggers.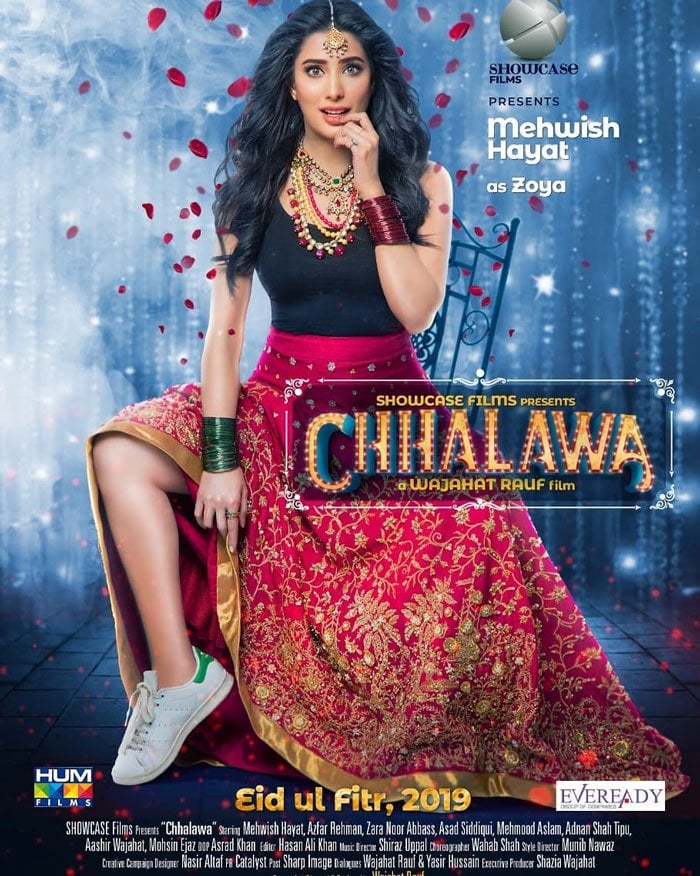 Director Wajahat Rauf had shared the poster on his Instagram account. He announced his third film at the beginning of March, in which Mehwish Hayat and Azfar Rehman will be in lead roles.